The Killarney Series - Woodblock Prints
Susan and I went to Killarney with the Ontario Society of Artists in September, 2015. I decided that, while there, I would try to create some woodblock prints inspired by the area. I did some sketching and photographing, and then spent most of the beautiful, sunny weekend sitting at a picnic table on the hotel grounds carving blocks and printing. I continued the series of ten prints in my studio. Later, created a couple of larger blocks, "Killarney Dream" and "Reflected in a Drop", both of which have been exhibited.
​
Powered by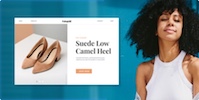 Create your own unique website with customizable templates.