LANDSCAPE GALLERIES
---
Fundamentally, I am a landscape painter. I never tire of being in the landscape. I enjoy recording it in photographs, drawings and paintings. I even like other people's travel photographs (as long as there are not too many of relatives or friends cluttering up the view). Even when I try to paint abstracts, I always come back to the root - the landscape.
CHILE MEXICO SCOTLAND/IRELAND
CANADA ALASKA
Powered by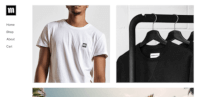 Create your own unique website with customizable templates.