Ireland and Scotland
In the spring of 2014, Susan and I travelled to Dingle, Ireland with members of the Ontario Society of Artists and friends to paint. Following our stay in Dingle, we toured through Ireland and then went over to Scotland, primarily to do a tour of the Highlands and the Orkney Islands. Although I sketched a bit while on tour, mostly we took photographs. These landscapes are the result of that trip.
We returned again with members and friends of the OSA in the spring of 2015, and in addition to a week in the Dingle Peninsula, stayed in the village of Emy Lake in County Monaghan. I decided to take pastels with me on this trip, and did a series of sketches. (
Click to see)

PASTEL SKETCHES


Powered by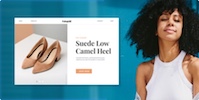 Create your own unique website with customizable templates.