For the last few years, I have had the pleasure of being part of "we@you me" groups. Although formally a "course" led by V Jane Gordon at the Dundas Valley School of Art, in actual fact, it is a process of artistic exploration. Over a period of 9 weeks, V Jane mentors a very eclectic group of artists to create an exhibition. Through a magical process of discussion and sharing, often with members joining in through skype, the group becomes a "we". The culmination of the sessions is an exhibition at the YOU ME GALLERY in Hamilton (330 James St. North, Hamilton, ON, Bryce Kanbara - proprietor).

This year, we@you me 2013 runs from April 12 - 38, with the opening from 7:00 pm - 9:30 pm during the Hamilton Art Walk. It promises to be a great show - if we say so ourselves!
Powered by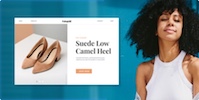 Create your own unique website with customizable templates.